Tree Care
Southern Vermont Tree Trimming Services & More for All Seasons
The Greener Side of Tree Care
Wise Oak, Inc. will help you create a greener, healthier, more beautiful environment by protecting your landscape trees and shrubs as well as your forested property. With more than 25 years of experience in arboriculture, we use the latest technology and environmentally secure practices to improve and maintain the complete outdoor living environment surrounding your home — especially your trees.
With a commitment to transparency, communication, and honesty, let us be your year-round provider of everything you need to keep your trees healthy and beautiful. If you're looking to hire a company that is dedicated to providing quality tree care in the Southern Vermont area, reach out to Wise Oak, Inc. today!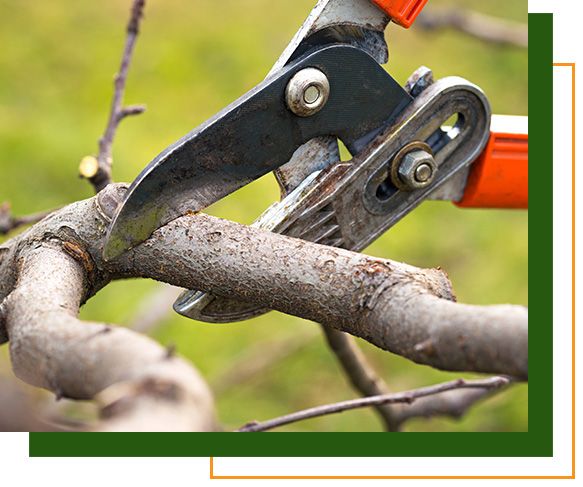 Our tree care services include:
Tree Pruning
Tree Cabling and Bracing
Storm Damage Repair and Removal
Tree Removal
Stump Grinding and Removal
Hazard Tree Identification
Woodlot Management and Improvement
Vista Creation and Maintenance
Spring Tree Care Services in Southern Vermont
After the winter snow has melted and the delightfully warm weather returns, it's the perfect time to undertake a number of tree care projects, including:
Damage analysis — Inspect trees and shrubs for standing water and flood damage
Health analysis — Check your greenery for sign of pest or disease, and remove or treat the issue as necessary
Tree pruning — Spring is the perfect time to prune away dead branches, as well as cabling, bracing, or developing protection for your big trees from lightning and future spring or summer storms
Plant new trees — While fall is the best time to plant new trees, early spring is also a good time to do it. Our experienced arborists can manage tree planting projects of any size
Mulching — Another positive thing to do for your trees during the spring is to mulch around their base to secure more organic matter beneath the soil surface. Mulching also helps conserve soil moisture and control weeds. For more weed control solutions, be sure to check out the innovative Foamstream technology, which we can implement on your property for you
Fertilizing — After the long winter months, your trees and shrubs may be short on the nutrients they need to grow big and strong. Spring is a good time to apply a slow-release fertilizer to get them the nutrients they need, as well as to protect them from insects, diseases, and other stressors.
And much more
Summer Tree Care Services in Southern Vermont
Summer tree care is all about maintaining and enjoying the benefits your trees provide you. One of the biggest threats to trees during the summer is drought. Signs of drought stress include conditions such as:
Early fall coloring
Limited twig growth
Small, malformed buds
Wilting
Off-color leaves
Undersized leaves
Etc.
Both underwatering and overwatering can cause damage to your trees, so be conscientious about your watering routines. It is valuable to continue working with professional arborists during the summer months for services such as tree pruning, irrigation, pest inspections, storm damage prevention, and for other preventative services. Getting a summer inspection of your trees is always a good idea, as what may look like a normal, healthy tree to you, may actually have a serious issue that it would take a professional arborist to notice. If you would like to talk with a professional arborist about the trees and shrubs on your property, reach out to our tree care company today for advice or a free estimate on summer tree care!
Fall Tree Service & Shrub Care in Southern Vermont
Wise Oak's fall tree care services include preventative maintenance, fine pruning and trimming, preservation, view enhancement, tree planting, invasive insect and plant control, as well as many other services customizable to meet your property's specific needs. Fall is a good time to get the following tree care services:
Pre-winter fertilization — Make sure your trees have the vital nutrients they need to stay healthy and improve their resistance to stressors during the winter
Subsurface watering — For trees and shrubs without irrigation systems, subsurface watering (using an injection probe to water throughout the top foot of soil), can provide temporary relief from drought stress
Tree planting — Fall is the best time to plant new trees, as the temperatures are cooler and it's less likely that newly planted trees will become scorched by the sun, experience extreme drought, or develop other problems. Newly planted trees will also get the chance to build root mass and prepare for winter dormancy
Winter Tree Care Services in Southern Vermont
With the bare branches and frosty mornings, you may think that there is nothing that can be done for tree care during the winter. However, there is still plenty of work to be done in the winter here in Southern Vermont! Services such as tree removal, roadway (right of way) clearing, and tree trimming and pruning are all regular services we conduct in the winter. When a winter storm hits, it can cause all sorts of damage to the trees on your property. Wise Oak can safely and quickly trim and remove trees that have been damaged, even when they are in tight areas with buildings nearby. Wise Oak provides a wide range of winter services for Vermont residents.
Plant Health Care
We also offer a special plant health care program, which includes:
Insect and Disease Management
Traditional and Newly Formulated Natural Programs
Fruit Tree Management
Soil Improvement
Deep Root Liquid Fertilization
Soil Renovation and Compaction Relief
Root Collar Correction
Year Round Tree Care in Southern Vermont
When it comes to tree care or trimming, some people choose to risk doing the job themselves, to save a few bucks. However, in our experience, this backfires very often. Not only is the work not always done at a professional level, it also can create damage and hazards that later on cause more expensive services to be required.
Don't risk doing your tree care all on your own — get guaranteed quality results by hiring Wise Oak Inc. for all your tree and bush care needs. Our tree care company provides great value for your money, quality service, and will help keep the greenery on your property beautiful and in good health all year round..