Our Mission
Wise Oak Inc. is dedicated to improving and maintaining your complete outdoor living environment. We use the latest techniques, materials, and equipment in order to produce the best property maintenance and site management results around.
We achieve superior results as property managers by:
Developing and maintaining client relationships

Delivering superior customer service

Maintaining our properties as if they were our own

Conducting all services at the peak of professionalism
We work with our clients in order to develop programs that not only meet the needs of their landscape and home but also that addresses the long-term property use goals of our clients as well.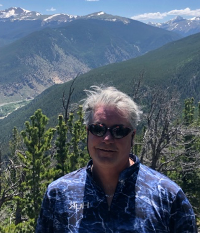 Matthew Mosher
Matthew Mosher began his urban forestry career at Penn State with his father Dr. Harry Mosher as his professor in 1984. He continued his education at UMASS and entered professional arboriculture in 1989. Matthew has been an ISA Certified Arborist since 1992. He is proud to have served the New York State Arborist, ISA Chapter, as a Board Director since 1996 and as President 2002–2003. He has been an International ISA Board Director 2004–2010 and was on the ISA council of representatives 2010–2016. Matthew founded Wise Oak, Inc., originally only a residential and commercial tree care firm in 2005. In 2007 Wise Oak expanded its services to include residential and commercial landscape maintenance and residential property and construction management.
Matthew brings to the people of Southern Vermont his lifelong experience in arboriculture, a lasting passion for the care of trees, a desire to care for properties at the highest level and for the clients of Wise Oak to have all their properties' needs met to the highest standards.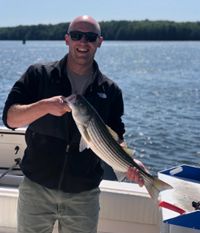 Nash
Nash joined Wise Oak in 2017 as Wise Oaks Operations Manager. You can find him as much on site as you can behind the desk. He is dedicated to creating a lasting relationship with all of the clients and ensuring the day-to-day operations flow smoothly.
A native New Englander, Nash's family moved to South Londonderry in 2004. He attended Flood Brook Union School and then Burr & Burton Academy, graduating in 2010. Nash earned his Bachelor of Science in Business Administration; Entrepreneurship, with a minor in Finance, from the University of Nevada - Las Vegas (UNLV).
During summers and school breaks, Nash worked in landscaping and property maintenance in the Stratton Mountain and Manchester area and also at the Stratton Mountain Club. While in Las Vegas, Nash worked at the Thomas & Mack Center at UNLV and at Drai's Nightclub.Nash enjoys spending time on the water in mid-coast Maine and winter sports in Vermont.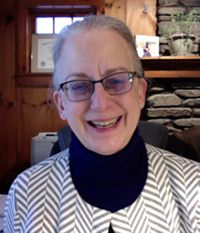 Judith
Judith is the Office Manager at Wise Oak, Inc. She is accountable for customer relations and administrative operations for the company. She has been with the Wise Oak for over five years.
Judith graduated a really long time ago from Rensselaer Polytechnic Institute with a bachelor's degree in Environmental Engineering. After graduating, she worked for General Electric in marketing for their engineered materials businesses and also in strategic planning at the Corporate level. She went on to work in sales and marketing for Crane & Company, Inc in their social and business papers division, with an emphasis on international markets. After leaving Crane, Judith continued her experience in fine stationery in sales and marketing at William Arthur (at the time a subsidiary of Hallmark).
Judith lives in South Londonderry with her husband of 30 years and three cats. She is an avid gardener and loves to cook. One of her favorite places to be is with her family, on the water in East Boothbay, Maine.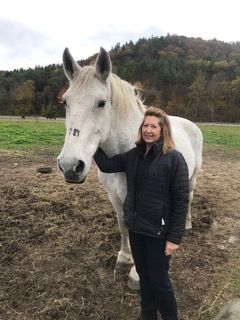 Cathy
Cathy is new to Wise Oak but well known to our Mountain community, having spent 22 years as Homeowner Services Coordinator for Stratton Association Management.
Her family moved to Chester in 1977 from Orange, CT. They purchased and operated a ski Lodge in Chester. She graduated from Green Mountain Union HS in 1980, married and shortly after that started a family. In between raising three children she continued to work in the service industry including The Highland House, Village Inn at Landgrove, Vermont Country Store, In at Weston, and finally at Stratton Mountain Resort.
A lifelong horse woman, she still gets to ride once in a while. She enjoys walking, cooking, baking, gardening and grandchildren that live close by to her.
Looking forward to joining the Wise Oak team!