Our Mission
Wise Oak Inc. is dedicated to improving and maintaining your complete outdoor living environment. We use the latest techniques, materials, and equipment in order to produce the best property maintenance and site management results around.
We achieve superior results as property managers by:
Developing and maintaining client relationships

Delivering superior customer service

Maintaining our properties as if they were our own

Conducting all services at the peak of professionalism
We work with our clients in order to develop programs that not only meet the needs of their landscape and home but also that addresses the long-term property use goals of our clients as well.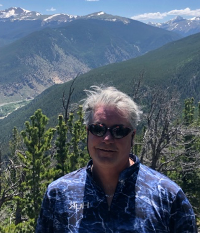 Matthew Mosher
Matthew Mosher began his urban forestry career at Penn State with his father Dr. Harry Mosher as his professor in 1984. He continued his education at UMASS and entered professional arboriculture in 1989. Matthew has been an ISA Certified Arborist since 1992. He is proud to have served the New York State Arborist, ISA Chapter, as a Board Director since 1996 and as President 2002–2003. He has been an International ISA Board Director 2004–2010 and was on the ISA council of representatives 2010–2016. Matthew founded Wise Oak, Inc., originally only a residential and commercial tree care firm in 2005. In 2007 Wise Oak expanded its services to include residential and commercial landscape maintenance and residential property and construction management.
Matthew brings to the people of Southern Vermont his lifelong experience in arboriculture, a lasting passion for the care of trees, a desire to care for properties at the highest level and for the clients of Wise Oak to have all their properties' needs met to the highest standards.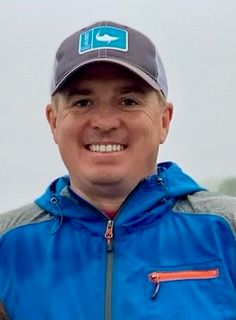 Tom Towslee
Tom Towslee comes to Wise Oak as our new Operations Manager. Tom brings a wealth of knowledge and over 30 years of experience to this position and is excited to bring this talent and excitement up the mountain.
Property management is nothing new to Tom. He started working for his Parent's lawn mowing and property management company back in the late 1980s. Tom has owned and continues to run his Property Management Company In the Manchester Community where he has his own team on the ground running the day-to-day operations so that he can focus on managing our crews up here in the greater mountain areas.
Tom was born and raised in Manchester VT, Graduating from Burr and Burton in 1992. Tom went on to obtain a bachelor's degree in Business and Recreation from Plymouth State University. His education culminated with a Master's in Education with a focus on Leadership and Policy from UVM in 2000. Tom spent a few years teaching Math and Science at his Alma Mater BBA before starting his own Property Management company in 2003.
Tom lives in Sunderland Vermont with his wife Sue and has two children Ava and Tyler and their two dogs Ula and Rudder. In his free time, he enjoys camping, skiing, and traveling with his family.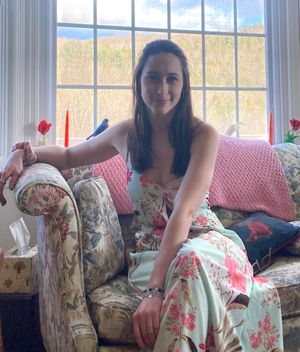 Miranda Riley
Miranda Riley started in June and is our new Office Manager. Miranda moved to Vermont just under ten years ago from Connecticut and has a background in Resort Management & Hospitality. She has a black cat named Bow and loves to ski. You might even know her from Grizzly's (at Stratton) where she worked for the last three ski seasons.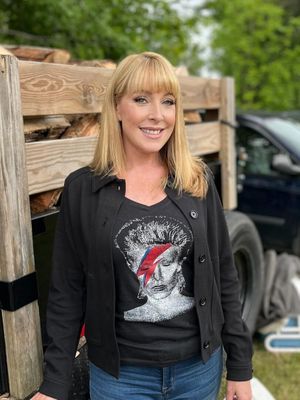 Deidra
Deidra Gallagher started in August as our Office Assistant. Deidra just moved to Vermont in March 2021, from Massachusetts, although she spent some time growing up in New Hampshire. She has a background in Retail Management and was working as an Esthetician at the Spa at Equinox prior to joining our team.