Property Management
We Manage Your Investment in Vermont
Hire Us to Maintain Your Home When You Can't
Looking for someone to take care of all your property management needs? If you are in Southern Vermont, look no further than Wise Oak, Inc. We provide a comprehensive package of custom-tailored solutions to meet the unique needs of your property. We take care of the hassle of property management out of your hands. Let our professional staff do the work needed to keep your property in great condition. Wise Oak specializes in particular in landscaping, plowing and snow removal, weed removal, tree care, general contracting, and a number of other specialties.
Wise Oak, Inc. provides comprehensive property management services to keep your home safe, sound, and secure. Operating in a highly customizable way, we can help maintain and manage your property while you are out enjoying the four seasons of Southern Vermont.
With a commitment to transparency, communication, and honesty, we strive to be your complete source for professional property management. If you're looking to hire a company to manage your property at reasonable prices and with high-quality results in Southern Vermont, reach out to us today!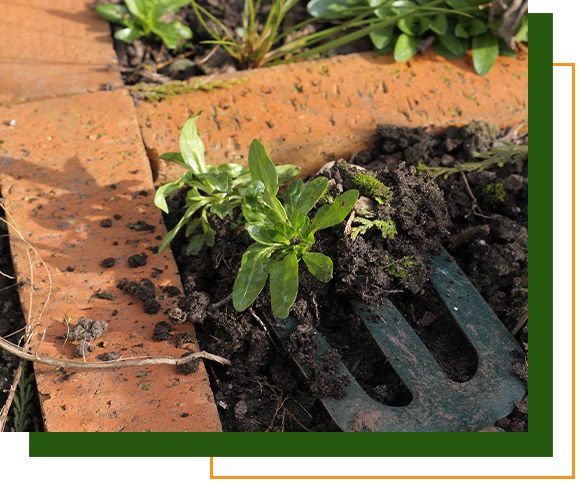 Our property management services include:
24/7 emergency response

Spring/Autumn cleanup

Material hauling

Pool & spa maintenance

Property checks

Comprehensive landscape maintenance

And more Landscaping Winter Services General Contracting Hydroseeding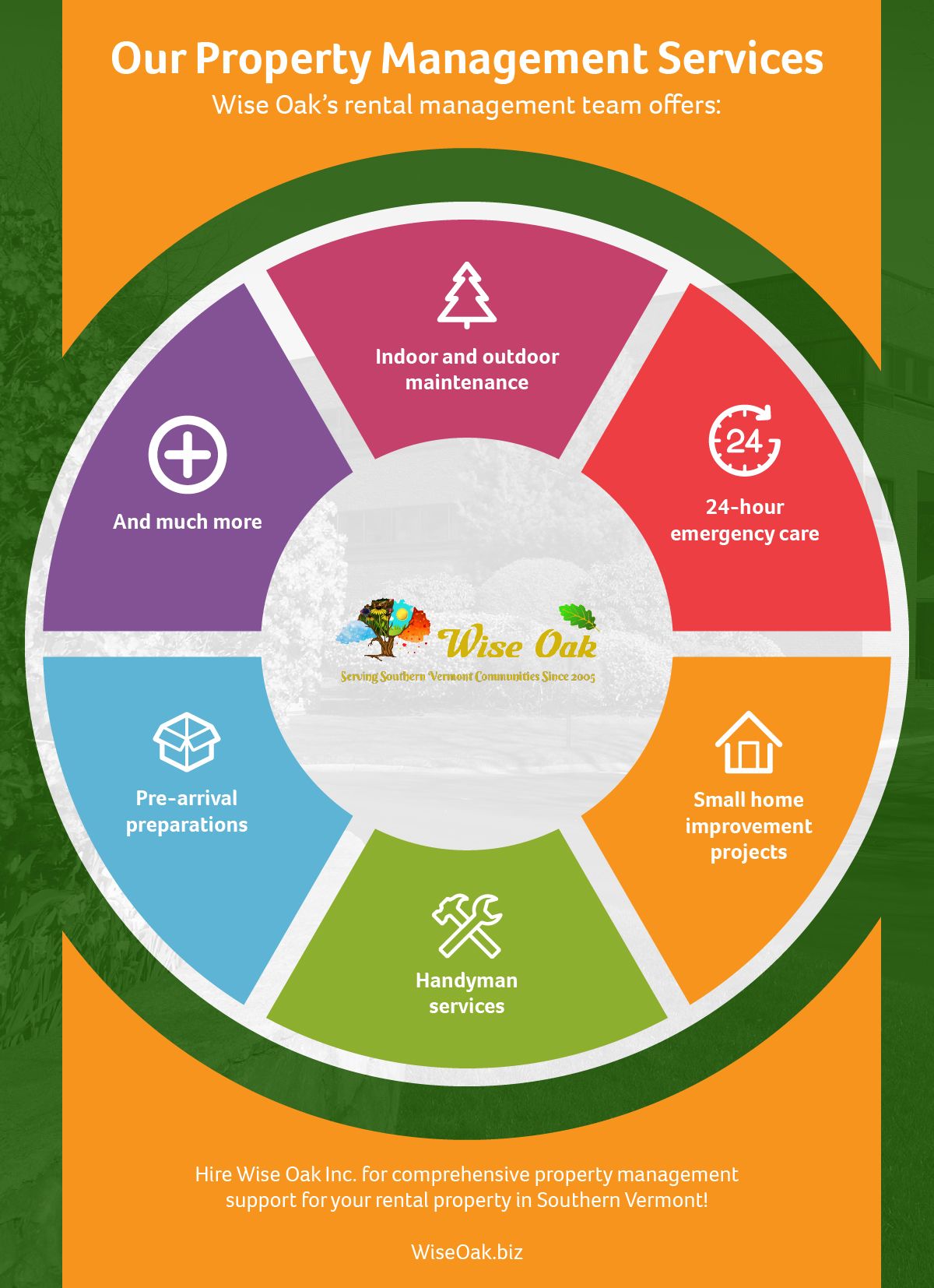 Our Team
Wise Oak's full-time caretaking team is ready to help you care for your home, allowing you and your family to enjoy your Vermont lifestyle. In addition to the Wise Oak team, we are proud to have assembled the finest array of tradespeople, who can assist you with any and all needs your home may require. When you hire Wise Oak to manage your Vermont property, you get:
A single point-of-contact for all your Vermont home's needs

24-hour availability for emergencies

Pre-arrival home preparations (heat and lights)

Management of smaller household projects

Handyman services completed in-house

Household garbage removal

And much more
At Wise Oak, our team is able to offer an all-inclusive set of services in property care. From tree trimming to floor refinishing, if your rental property needs improvement or repair, we're the only call you need to make. We take the everyday maintenance and caretaking of your rental property off your hands. Our commitment to superior workmanship equates to happy tenants, as we strive to make your property an unquestionably safe, highly functional, and beautiful place to be.
Short-Term Rental Management
With more than 15 years of experience in landscaping, building maintenance, and property management, the Wise Oak team has the know-how and variety of skills it takes to ensure great results and long-term peace of mind. Working with homeowners across Southern Vermont, we are experts in residential rental management services.
Speak with a Member of Our Team
Comprehensive Property Management Services in Southern Vermont
Whether you have a vacation home that you need tending to, or you own rental properties across Southern Vermont that you just can't find the time to maintain, our approach relieves you of stressful frustrations and ensures peace-of-mind, month after month, year after year.
Wise Oak's rental management team offers:
Indoor and outdoor maintenance

24-hour emergency care

Small home improvement projects

Handyman services

Pre-arrival preparations

And much more
Fully enjoy the benefits of owning a short-term residential rental property (or other type of property) by letting us handle the behind-the-scenes work. Contact our team today to discuss your needs. We promise a prompt and friendly response by a courteous and knowledgeable professional.